Program Overview/
Class Schedule
Skin Institute is a nationally accredited Esthetics school that offers a dedicated program to become a licensed skin therapist in a professional environment, allowing future professionals to master their skills at providing state-of-the-art skin treatments. We utilize an advanced educational system developed in alliance with SkinCeuticals, Cosmedix, and Epionce.
The program is focused on personalized attention to bring a new depth of understanding and knowledge of classical professional techniques like European skincare treatments and waxing, as well as the emergent technology of cutting-edge product ingredients, aromatherapy, and total body wellness.
Students are trained to become certified by SkinCeuticals, Epionce, and Cosmedix, ensuring that they will be able to learn even the most advanced esthetics protocols.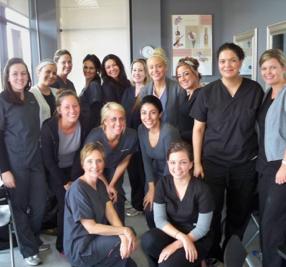 The program is designed to promote confidence and the ability to achieve the status of successful skin therapist upon graduation.
The curriculum at Skin Institute meets all state requirements for hours of study. All courses include extensive instruction and practical experience. Our curriculum gives in-depth theory and practical guides to skin analysis, basic facials, exfoliation, massage techniques, advanced facials, and peels.
With the information and techniques that students learn in class at Skin Institute, they will be prepared for real-world careers in the spa, salon, med-spa, or doctor's office.
Be a part of a team at a salon, day spa, or skincare center. Become a makeup artist to the stars! Start your own business. Be forever satisfied working one on one with each client in the treatment room to achieve the results they desire in a salon or spa.
Join a Professional Medical team, Dermatologists, or Cosmetic Surgeons to be a part of improving their patient's appearance, self-esteem, and skin condition. Launch your own skincare center! Explore your creativity in television, film, or print as a professional makeup artist. Join a skincare company to train and educate professionals on the latest treatments and product innovations. There is no limit to where your dream can take you!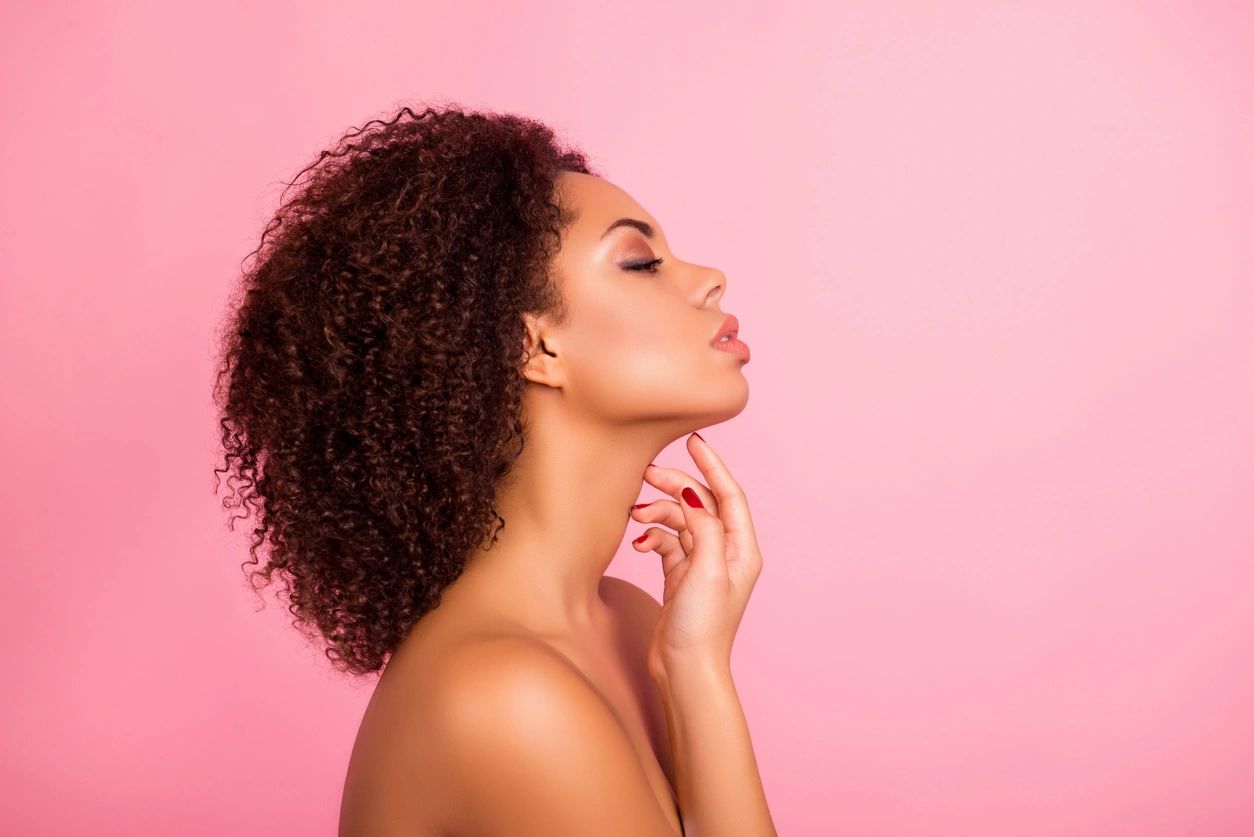 SCHEDULE OF CLASSES

Full-time day programs are available to assist you in making the right choice for your lifestyle and schedule. Please contact us for more information.

TUITION AND FEES

There are various convenient ways to fund your education at the SKIN Institute. Please contact us to inquire about tuition costs and payment plans.

CLINIC SCHEDULE

Monday - Friday:
By Appointment Only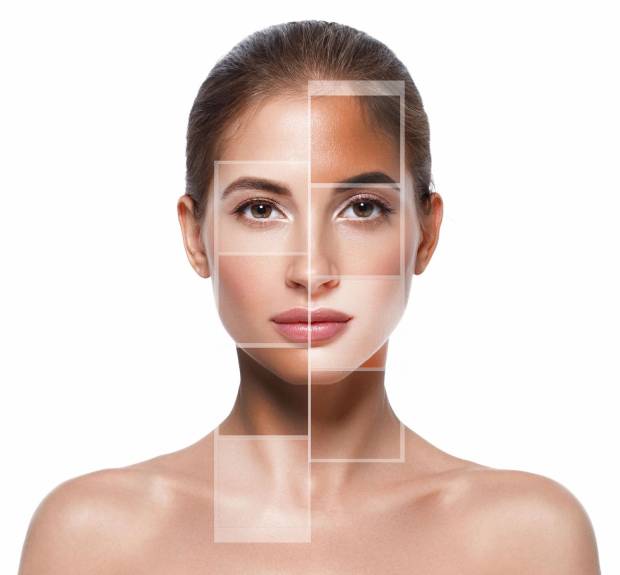 ENROLLMENT REQUIREMENTS

To enroll in our esthetics program, you must be at least l7 years of age and be a high school graduate with a diploma or have a G.E.D. certificate. The Skin Institute Program is a 900-hour Esthetics state board Course Study and SkinCeuticals Enhanced Curriculum Program

CLASS SCHEDULE

Monday - Friday:
9:00 AM - 3:00 PM
2024 CLASS SCHEDULE START DATES
& ESTIMATED GRADUATION DATES:
January 8, 2024 - August 30, 2024
March 4, 2024 - October 25, 2024
May 13, 2024 - January 24, 2025
August 5, 2024 - March 28, 2025
October 7, 2024 - June 6, 2025
* Actual Graduation Date is dependent on class attendance record and clinic attendance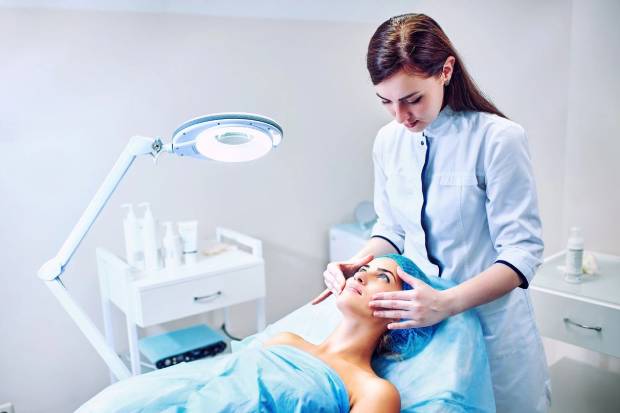 SKINCARE TRAINING PARTNERS
BODY THERAPY
TRAINING PROTOCOLS
Skin Institute peel events are held the first Tuesday of every month from 3:30-7pm. Call to book your discounted peel today!
EQUIPMENT &
MEDICAL DEVICES
HAIR REMOVAL TRAINING
& PARTNERS
All medical Skin care demonstrations are from
our partner Med-Spas
*All info subject to change*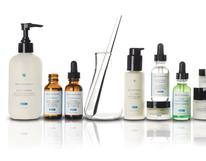 SkinCeuticals
ADVANCED SKINCARE BACKED BY SCIENCE to maintain and improve skin health, an effective skincare regimen must contain three fundamental elements:
Prevention, Protection, and Correction. Designed to prevent signs of future damage, protect healthy skin, and correct the appearance of previous damage, SkinCeuticals is committed to advanced skincare products that are backed by science.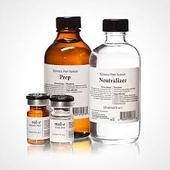 Epionce
A comprehensive and innovative skin wellness line designed to optimize the appearance and health of the skin by working at the core of the skin's own protective and reparative systems.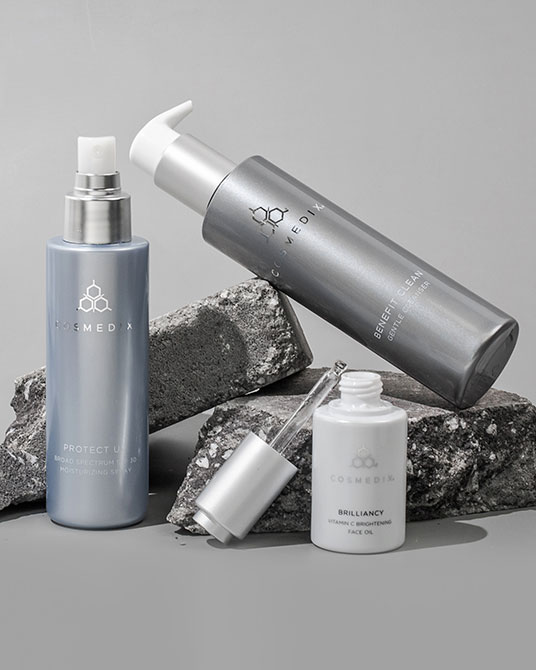 Cosmedix
From the very beginning, Cosmedix started with a simple promise: to deliver maximum results with reduces irritation. Using chiral chemistry, this brand found a way to use nature's most potent ingredients in concentrations capable of real change- without the irritation users have come to expect.